Rugel Finishes and Fabrics
Rugel Church Furnishings is known worldwide for its beautiful finished church furniture. Each piece is beautifully crafted to combine elegance and form into a fine work of art. Our craftsmen hand sand each piece and apply finishing techniques where pieces are stained multiple times, filled by hand and then lacquered to provide years of beauty and durability. In a world where differences amoung products are not always easy to identify, we believe that one difference should stand out – QUALITY.
Rugel's Wood Finishes
Rugel's wood finishes are recognized throughout the industry for fine appearance and beauty. Finishing is a multiple-step process with hand sanding between steps and coats of laquer. Please note any stain will produce different shades and variations due to the difference in wood grain, the texture, the natural color, and especially different lots of materials. It is extremely important to remember in ordering additional furniture at a later date, the finish may have slight variations due to the aging of the furniture and the different lots of materials.
The purpose of the illustration below is to provide a general idea of the types of stains and finishes available. Due to differences in graphics display among computers, this can only be a general representation. Please contact us to obtain a wood block sample with the finish you are interested in.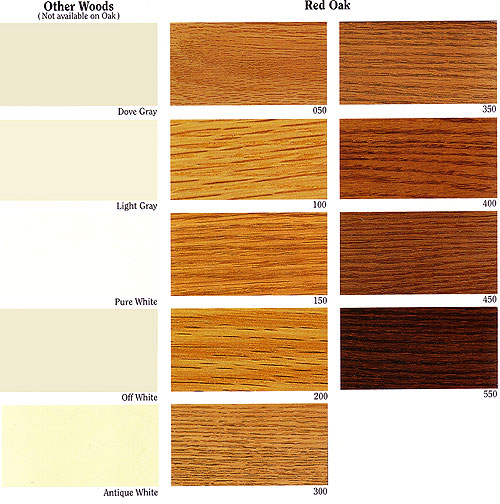 View our fabric selections from Absecon Mills and Tahoe Fabics.